We increase enterprise value with long-term, capital-efficient growth
Exactius deploys growth engines to drive scale for businesses across industries
Growth-stage business
Early-stage business
How we work
with CEOs
We derisk the success equation, with capital-efficient growth that solves:
The growth-while-cutting death spiral
Capitalizing on a down market
Contact us
We form lasting partnerships with best-in-class companies
We form lasting partnerships with best-in-class companies
What results did we deliver?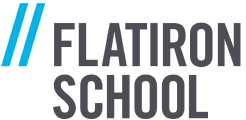 We had a huge growth opportunity and we were in a hurry to go faster, but didn't have the leadership, tech or teams to make it happen. Exactius came in, did it all, and delivered big-time!
A high growth business, we met Exactius when looking for strong commercial alignment with a partner. We needed to broadly reinvigorate our product, analytics, and marketing capabilities, and building in-house would have taken us too long.

They promised a unique approach towards managing our growth, and are still delivering a smart, integrated suite of services, two years into our relationship.

The team at Exactius have been instrumental in helping us think how best to scale our audience, spending time to understand the nuances of our business and what success looks like both in the short and long term.

This passion for business growth enables them to craft a solution, that is not one size fits all, but very specific to the needs of MLS.
How We Do It?
A Team of Cross-Functional Operators
A purpose-built growth squad focused on executing build-learn-measure cycles across interdependent functions: creative, campaign management, landing pages, BI, CRM
A Chief Growth Officer in Residence
Seasoned growth-stage executives who have grown similar businesses
Purpose-Built Data Platform
Proprietary tech for complete visibility
Interest Alignment via Compensation
Based on your business goals
This consistent approach allows us to get better through our own network effects
Contact us
How do we do it?
Exactius' data platform
A growth-focused data platform that collects all necessary data signals to manage against the right payback goals and deployment of real-time machine-learning models for LTV prediction.
Advanced attribution analysis (MMM, Markov)
Incrementality testing (Causal impact, geo-lift, ...)
RFM segmentation
Audience management from CRM to advertising platforms
Live performance dashboards
Enhanced last click attribution
Creative performance dashboard by funnel
Cohort-based performance dashboards
Learn more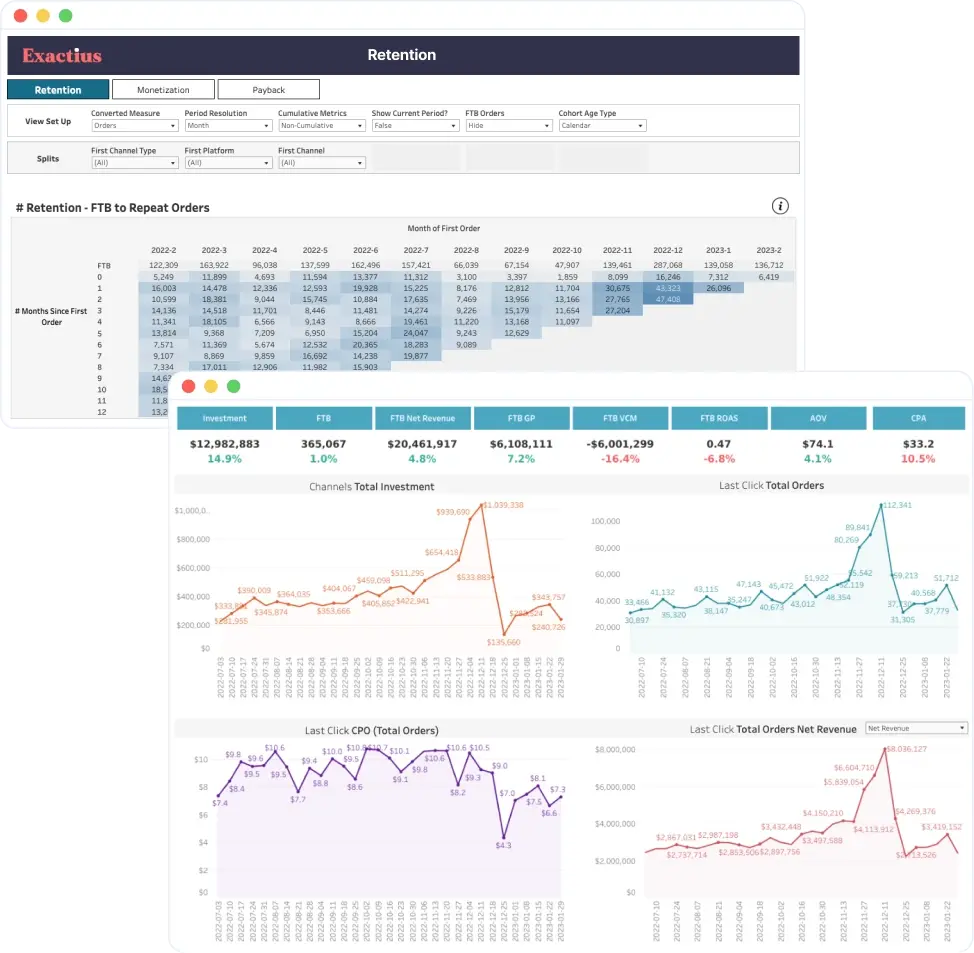 Ready to Unlock Your Growth Potential? Get in Touch.